Since I last wrote, I've had a few weeks back in San Francisco and then time traveling again, this time to the diverse territories of Mongolia, Cape Town and Kauai. So, in my letter below, I share some of what happened, at home and away, over the last month or so.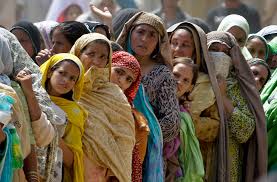 What happens when you get a woman judge appointed to a courthouse in Pakistan? Aside from perhaps a different take on the factors fueling violence and crime, there is the sudden creation of a female toilet. This meant that all at once women who were required to testify in court in response to violence perpetrated against them could stay long enough to be able to testify rather than having to leave and not testify because there was no female toilet in the building.
Such are the simple acts that contribute to access to justice.
At a time when spaces for women's organizing are diminishing and there's less donor funding to support women's political engagement, it's critical to support getting more women into positions of influence, whether it be in parliaments, companies or courthouses. The political dimensions of empowering women need to be recognized and supported rather than seen as a sideline or follow-up to supporting women's economic empowerment. Women's economic and political empowerment are intrinsically linked and need to be funded in tandem rather than sequentially. With so much happening domestically, donors are pulling back from funding internationally at precisely the time where funding locally and globally is vital. At present only 12% of US foundations are funding women and girls internationally.
Last month I had the privilege of facilitating a session on Women at the Frontlines at the Women's Funding Network Conference. The Asia Foundation organized for Professor Christine Chinkin, Founding Director of the Centre for Women, Peace and Security at London School of Economics and Political Science (LSE), Jalila Haider, a human rights attorney, the first female attorney of her Hazara community, and founder of We the Humans – Pakistan and Vivienne Wee, a feminist activist, anthropologist and public intellectual and co-founder of AWARE, an organization working for gender justice in Singapore to share their views.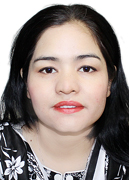 During our conference session when I asked Jalila Haider about the death threats she was receiving in response to her advocacy for women's rights and access to justice, she responded that she knew she would be killed, it was only a matter of when. Jalila spoke of the isolation of her work in Pakistan and of the fact that women lawyers know the laws but as feminists, they don't know their rights. We explored what the creation of a women in law network in Pakistan – and across Asia – could represent in terms of the support and solidarity for women who are human rights defenders in their work and advocacy.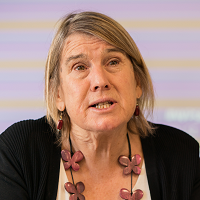 Christine Chinkin is a rock star in the field of women, peace and security and she's been at the forefront of many important peace negotiations across the globe as well as her sustained work in demonstrating that where women are involved in peace negotiations, there is characteristically a higher chance of agreement being reached and lasting. Christine Chinkin has also led important new programs at the Centre on Women, Peace and Security (CWPS) at the LSE. including the creation of an Activist-in-Residence program. We spoke of the possibility of Jalila having this opportunity to be located at the centre for a while through this program, considering the death threats she is experiencing, and the centre is now pursuing this option for Jalila.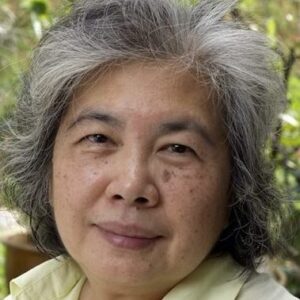 In our conference session Vivienne Wee reminded us all that there's no peace and security if there is violence against women," And then she shared a story:
This story derives from the advocacy of AWARE, the feminist organisation in Singapore to which I belong and which I represent at this conference. For some time, we were troubled by the insensitive attitudes and behaviours of police officers to women who report being raped and sexually assaulted.
Most of these officers blamed the women for being victims, attributing the crime to their clothes, behavior and so on. Sometimes they did not even want to record the cases that were being reported. And even when the officers did record cases, the investigation was dragged out and very inadequate.
So, what AWARE did three years ago was to write a report that documented twenty such cases. Then we presented our report to some powerful policy makers, way higher than the police officers in police stations. Our report was taken seriously by these policy makers, who then ordered the Serious Sexual Crimes Branch of the police force to meet with us regularly. At a meeting, we asked the officers representing the Serious Sexual Crime Branch whether there was a hidden agenda to reject reports of rape and sexual assault so that the crime rate would be lower. They categorically assured us that there is no such intent. They then told us to report insensitive police officers who fail to do their duty. Three years later, in Feb this year, the Government announced initiatives to promote a more victim-centric approach in the handling of sexual assault cases by the criminal justice system. What's significant about these new initiatives is they aim at improving police processes and capabilities on a systemic level, not just on a case by case basis. For example, the new initiatives include a new centre that will conduct forensic and medical examinations of sexual crime victims in a private facility, instead of taking them to a public hospital. The Home Affairs and Law Minister stated that a key issue is to encourage victims to come forward and not add to their trauma. The Government also announced its ongoing collaboration with AWARE.
What lessons can we draw from this success story? First, we identified a baseline of the situation. In this case, we characterised the situation 3 years ago as position 3 – that is, sexual crimes were condemned in words but not in actions. Our aim was to have sexual crimes condemned in words and actions. So, our next task was to identify powerful allies who would listen to us on this one issue. Perhaps we cannot mobilise them on every single issue. But for this one issue of changing the insensitive attitudes and behaviours of police officers to women reporting rape and sexually assault, can we count on them? We were successful in forming alliances with powerful policy makers who could make decisions and take initiatives. The next important thing is that we established a regular channel of communication with decision-makers. This enabled us to provide ongoing feedback to them. It also opened opportunities for collaboration, such as making a training video for police officers.
Another important lesson from this story is about the distance to travel. The distance is relatively short for changing position 3 to position 4 – that is, from condemnation of sexual crimes in words but not in actions to condemnation of these crimes in words and actions. But if you have an existing situation where violence is not even discussed in public as a social issue – that is, position 1 where people turn a blind eye – then it is too far to leap from this to condemnation of sexual crimes in words and actions. This lesson is relevant for funders who may focus on the formulation and implementation of laws and policies, regardless of where we are starting from. In a situation where violence is ignored, having this discussed in public as a social issue already makes a difference. Or if violence is condoned in the name of culture, including religion, public recognition that nothing justifies violence already makes a difference.
In AWARE's work in Singapore and with our partners in Indonesia and Malaysia, we are realistic about the changes that we can help to bring about, taking into consideration current situations. In situations where it is taboo to talk of certain matters, such as female genital mutilation, we have brought such matters to the surface. In situations where violence is excused in the name of culture, we have promoted public recognition that nothing justifies violence.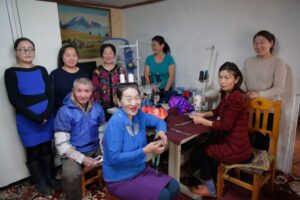 After the conference, I flew to Mongolia where I was able to spend time at Women's Business Center and Incubator Project, funded by the Korea International Cooperation Agency (KOICA) and implemented by The Asia Foundation jointly with the City Municipality and other partners.
The center supports women in Ulaanbaatar to overcome cultural, financial and legal barriers to starting their own businesses as well as to connect with other women entrepreneurs in Asia and to speak at key forums to support their leadership and advocacy for policy change.
Prior to the opening of the center, findings from The Asia Foundation's survey of 150 new and current women entrepreneurs in addition to government officials, bankers, and NGO representatives, identified issues including access to finance, navigating government bureaucracy and accessing networking and professional opportunities available to male peers as key issues affecting women entrepreneurs' success.
In the first two months of the center's operation, a total of 721 services were provided and a comment made by one of the women entrepreneurs using the center seemed representative of many: "Before coming to the center, I couldn't outgrow my problems but the training has given me new ideas and helped me to work more productively. Now my business is improving."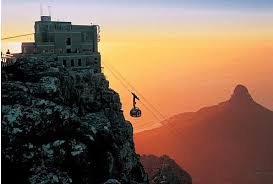 From Mongolia, I flew to Cape Town where I spent a week as part of the Atlantic Fellowship program I'm undertaking with the Inequalities Institute at London School of Economics. Arriving on a Sunday, I caught a cable car to the top of Table Mountain with its sublime and sweeping vista across the city. Coming down the sky was crayoned crimson, an unfolding sunset as the floor in our cable car turned 360 degrees while we slung ever lower toward the ground. I can understand why it is one of the new 7 Wonders of Nature.
While in Cape Town we spent time in Khayelitsha, one of the informal settlements with a population of 2.4 million of which some 50% are under the age of 19. It's a place where one of the most dangerous acts you can perform is to go to the toilet.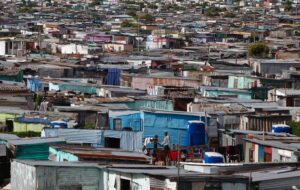 Sinoxolo Mafevuka was a 19-year-old woman who went to the toilet on the evening of March 2nd, 2016 and her body was found naked after being raped, strangled and dumped in a communal toilet.
She was black, female and poor and living in Cape Town, one of the most unequal places in the world. While in Khayelitsha I talked to Lindiwe Mafuya who has been living in the community for 25 years.
"There's no safety here. I go to the bushes during the day but it's too dangerous at night and so I use a bucket because I don't want to get attacked. It's dark at night with no protection. Some of the toilets were blocked for six months before someone came from the council to fix them and you can see the state they're in."
What gave me hope while I was in Cape Town was the rise of youth organizing, best personified by the Social Justice Coalition which is youth led and run, and that arranged our visit to Khayelitsha. SJC is working with residents in Khayelitsha and other informal communities to hold the government to account for action and changes to improve safety and living conditions for people in these communities. Mandisa Dyanti, SJC's Deputy Secretary, readily acknowledges that SJC is very different to other community organizations operating in South Africa. 'We're youth led, vibrant and connected to the ground – and our composition is reflective of the population of South Africa – our citizens are very young. We're in this for the long haul."
Rare, brilliant leadership opportunity for those of us working to end #inequality – apply now for #AtlanticFellows https://t.co/b48XiAmqLD

— Jane Sloane (@janeintheworld) October 10, 2017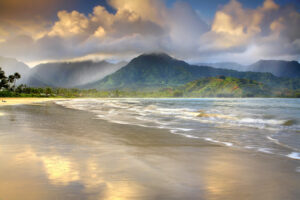 On return to San Francisco I prepared for a few days rest –in Kauai. Swimming in Hanalei Bay in Kauai is one of my most favorite things to do as a place only four hours flying time from San Francisco. I swam and swam and swam in the sheltered bay each day with the backdrop of mountains and, frequently, double rainbows. When the rain came the waves came too, so I swung between serene swims in clear water to jumping waves in the wavy sea.
This year I stayed at a cool local place in Hanalei, rented a red beach cruiser bike and hung out with the surfers in the big waves when I wasn't reading, resting and spending time at Kauai's farmers' markets. I went to the local church and sang to the Hawaiian hymns with women playing ukuleles, men singing along and with locals placing fresh purple orchid and tuberose leis around our necks.
I brought a trio of Julia Cameron's books to spur my own creativity. I returned to her tried and true ritual of morning pages (3 pages of longhand about whatever you're thinking and feeling to be written each morning) and artist dates (taking yourself to see or experience something new or different that invokes a creative response) while doing my own narrative journey mapping.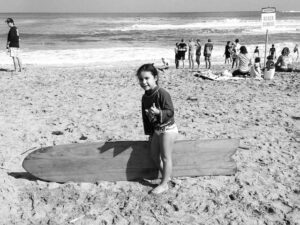 All the while I was inspired by the legendary Queen surfers and the matriarchal heritage of the island – there's a softness to the culture as well as the seasons that allows for deep rest.
I returned to Sausalito with the feeling of flying from paradise to paradise. Rocking gently on my boat, looking up at the big lemony moon and seeing the flyer pinned on the boat community notice board inviting us all to share a Harvest Moon pot luck, I'm glad to be home.
Jane Sloane
San Francisco