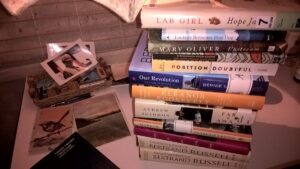 Reading is my great love, matched only by sharing these books, whether it's by passing them on to others or telling friends about the stories I've read. I'm curious about so much in life and reading both satisfies and fuels this curiosity.
Perhaps that's why my taste is so eclectic – it's a response to the messiness of life. I pivot equally to fiction and non-fiction in both wanting to answer the 'why's and 'how's as much as wanting to be entranced by a story well told. I'm drawn to the feeling of being carried away and I also love standing on the shoulders of giants, figuratively speaking, and appreciating new perspectives on the world. And of course being up close and personal with others whose view is from the ground or from the margins.
Books I Read In November
In Jodhpur, India, I walk into a tiny and mighty bookstore, and one of the staff ask me what I'm looking for. "Writing to better understand dimensions of inequality in India." "What writers or books do you like?" he asks.
"Vikram Seth's A Suitable Boy, everything Arundhati Roy has written, Amitav Ghosh's 'Glass Palace', Rohinton Mistry's A Fine Balance, Jhumpa Lahiri's Interpreter of Maladies."
"Okay, here's some ideas…" Which is how I came to read the following books: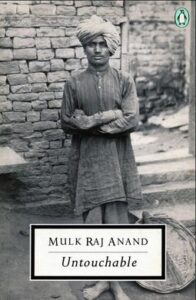 Untouchable: The author, Mulk Raj Anand wrote this slim book in 1935 however it's as relevant today as it was then. Over the course of one day, the book follows Bakha, an Untouchable in India's caste system, who is a latrine cleaner and street sweeper. We are privy to the humiliations he suffers at the hands of higher castes and the way the class system defines him totally and denies him any other existence. Bakha's fierce desire to become part of a larger world and his smoldering, seething anger as injustice upon injustice is thrust on him makes him unforgettable in his realness, and utterly devastating as a portrait of an India whose class system remains as cruel, inhumane and entrenched as apartheid. Anand brings fire, vitality and the power of witness to this book – which reminds us why he is one of India's most important writers this century.
Everyone Likes A Good Drought: Stories from India's Poorest Districts by Palagummi Sainath
Sainath is a journalist whose focus is the rural poor, and this collection is perhaps the most admired collection of reportage published in India in the last two decades. He is meticulous in his reportage on people on the margins written between May 1993 and June 1995. He is also a storyteller, and the way the book is constructed makes it easy to dip into both the stories and the analysis in easy to read bites. Sainath is scathing in his analysis of the impact of the withdrawal of agricultural subsidies and ill-conceived budget cuts in rural areas. His adroitness with language makes this book a dream read – and an important one since the crisis in rural India has continued to grow since this book was written, forcing millions of farmers to abandon their plots and seek employment in cities. Meanwhile, most journalists in the country focus mainly on city problems and the elite, ignoring the lives of the rural poor and the potential for a different world.
I also picked up: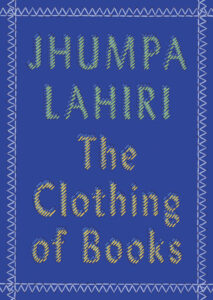 Jhumpa Lahiri's, The Clothing of Books: 'If the process of writing is a dream, the book cover represents the awakening,' is the magnetic quote on the back of the book, making it an irresistible purchase. This 80-page memoir spans Lahiri's reflections on how a book cover impacts the potential reader and how the book cover reflects on the author; "The right cover is like a beautiful coat, elegant and warm, wrapping my words as they travel the world, on their way to keep their appointment with my readers." Lahiri reflects on how book covers are an integral aspect of the book and they become a statement about the author even though many authors have little say in the cover chosen. She shares that even if she does not like the publisher's choice "the covers become a part of me."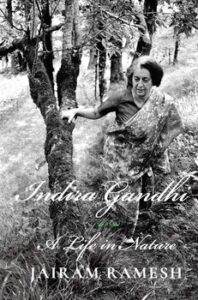 Indira Gandhi and Nature by Jairam Ramesh – I must admit I was drawn to this book by a combination of compelling cover and title. Then there's the subject herself. The book is really well written and it's one to curl up with for Thanksgiving as it traverses Indira Gandhi's life in a wholly original and satisfying way. As the author writes, 'The environmentalist in her has never got the acknowledgement it warrants from her biographers… A cohesive ecological narrative extending right through her life based on written records has been missing.' The result is poetic and political and important. We learn of Indira Gandhi being singularly responsible for the tiger conservation program, ensuring the protection of vast tracts of environmentally sensitive areas and pushing through Wildlife (Protection) Act, Forest Conservation Act, Water (Prevention and Control of Pollution) Act, 1974 and Air (Prevention and Control of Pollution) Act, 1981. It makes me think she would have a very different response to the current air pollution issues in India if she were Prime Minister today.
Beyond India…I dipped into: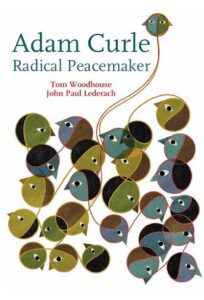 Adam Curle: Radical Peacemaker by Tom Woodhouse and John Paul Lederach: Adam Curle was a Quaker and peacemaker whom I was fortunate enough to meet him before he died – I climbed up to his apartment where he was caring for his wife who was very sick and he was generous with his time and patient with my questions. Here, two intellectual giants in the field of peacemaking have collected Curle's powerful and astute writings for this book. Curle's work was informed by his ideas on resolution, mediation and conflict transformation, all of which are illustrated by real-life situations Curle dealt with, and his approach to inner peace as much as the peace with justice he sought and practised in the world.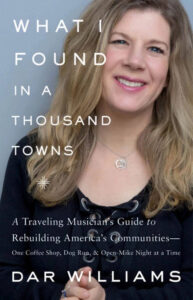 What I found in a Thousand Towns by Dar Williams. The subtitle is A Traveling Musician's Guide to Rebuilding America's Communities One Coffee Shop, Dog Run, and Open-Mike Night at a Time. This is such a great book – you may feel like I did – variously wishing I'd written this book and that I could go hang out with Dar Williams while she makes great music and interviews people with such sensitivity and insight. She has a bit of that Studs Terkel magic in the way she interacts with people and in her clarity about what contributes to and constitutes urban renewal.
Williams brings to this book both a curiosity and clarity about what it takes to sustain community. This is a book fused with joy and hope. In short, it's a keeper.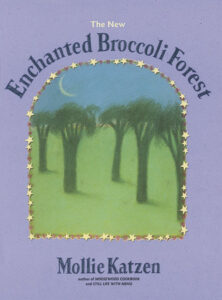 The New Enchanted Broccoli Forest by Mollie Katzen (re-read): coming home from India, I craved cooking fresh vegetables and dishes for myself so brought out this trusty favorite companion volume to the Moosewood Cookbook, and timeless in its some 200 recipes. Katzen's is a truly wonderful approach to food, nutrition and happiness.
Jane