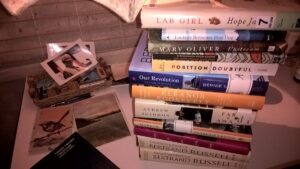 Reading is my great love, matched only by sharing these books, whether it's by passing them on to others or telling friends about the stories I've read. I'm curious about so much in life and reading both satisfies and fuels this curiosity.
Perhaps that's why my taste is so eclectic – it's a response to the messiness of life. I pivot equally to fiction and non-fiction in both wanting to answer the 'why's and 'how's as much as wanting to be entranced by a story well told. I'm drawn to the feeling of being carried away and I also love standing on the shoulders of giants, figuratively speaking, and appreciating new perspectives on the world. And of course being up close and personal with others whose view is from the ground or from the margins.
Books I Read In January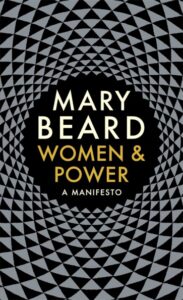 Women and Power:  A Manifesto by Mary Beard This slim book is compelling in its message that it's power that needs to change and not women.  Beard makes the case that that there has been a long tradition in Western culture of silencing women and keeping them from the centers of power.
The book draws from two lectures that Beard gave in 2014 and 2017, sponsored by the British Museum and the London Review of Books.   Beard's central premise is that the myth of the weakness of women speaking to power has been perpetuated through generations beginning with Homer's Odyssey through to the failure of Hillary Clinton to assume the US Presidency.
At the end of her book, Beard says that if she were starting again, "I would find more space to defend women's right to be wrong." This raises the question of what politics and power would look like if there was more forgiveness for human fallibility, greater generosity in supporting a diversity of views and voices and zero tolerance for violence against women.  With the rise of the # me too movement and the 2018 mid-term elections in the US which will attract many female candidates for political office, this book is a timely manifesto for those seeking and critiquing power.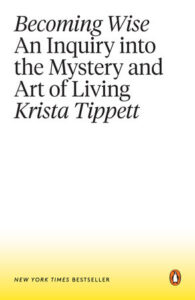 Becoming Wise: An Inquiry into the Mystery and Art of Living by Krista Tippett Krista Tippett is an award-winning host of the beloved US public radio program On Being.  Her book made me feel like I was absorbing wisdom by osmosis. Tippett's writing style is like an extension of her radio sessions and the book captures the perspectives of many important thinkers and leaders in theology, science, and the arts including the Dalai Lama, the poet Mary Oliver, the Irish writer and priest,  the late John O'Donohue, and the physicist Brian Greene and how they are navigating issues of spirituality, technology and what it means to be human. It's an absorbing read and, ultimately, an uplifting one too. The sections are organized around five themes: words, flesh, love, faith, and hope and this works well in guiding the inquiry, reflections and stories in this deeply wonderful book.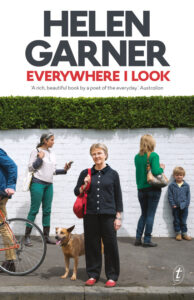 Everywhere I Look by Helen Garner Back in Australia, I needed a Helen Garner fix. She's one of my favorite authors and I particularly love her short stories and essays. Is it strange to say that Garner's writing connects me to Australian-ness? It's the combination of whimsy, fierceness, irony and tenderness that makes Garner's stories unique. Chapters in this collection spin from dogs, dancers and grandchildren to Jane Austen, prisoners and life after marriage.  Several stories center on attitudes toward women and are spiky in their telling. Then there's Garner's love affair with the ukulele, and with Elizabeth Jolley's and Janet Malcolm's writing, and her deeply affecting piece on Australian philosopher Raimond Gaita and the film made from his book, Romulus My Father. This collection's a keeper.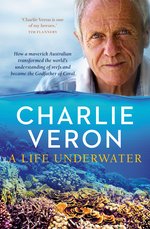 A Life Underwater by Charlie Veron Charlie Veron is renowned globally as a coral reef expert.  His has been a lifelong commitment to coral reef conservation in Australia and across the globe. Along the way, he's been a researcher, writer, participant in film projects and a lifelong activist. It's a terrific read –  the kind of book that you begin at the start of the weekend and only get up to do the essentials before returning to the story. Veron has dived many of the world's coral reefs, has been a leader in organizations including the Australian Institute of Marine Science and has named more coral species than anyone in history.
Veron tells of his growing love of marine life and his journey to becoming a coral specialist and activist for ocean ecology and coral reef protection.  He describes his kamikaze life exploring off the map wild coastal waters and then leading groundbreaking research including on the impact of climate change and reef depletion. What makes this a great read is that it's a book about science without being a scientific read. Instead, it's a very personal story of a life fully lived with all its elements of love, loss and personal discovery.   In writer Tim Winton's words, "Charlie Veron isn't just a coral scientist, he's a pathfinder, a scout who's been sending back dispatches on the future of the planet for decades. If ever there was a moment for Australians to listen up and act on what he's learnt, it's now."
Thea Astley: Inventing Her Own Weather by Karen Lamb The names of Thea Astley's books have always been a draw for me:   It's Raining in Mango; Reaching Tin River; Hunting the Wild Pineapple; Girl With A Monkey. And so, curious about the author I was excited to find that there was a biography of Thea Astley and it's a good one too. Astley was a Catholic girl from Brisbane, and both religion and geography had a magnetic pull on Astley throughout her life. She called Queensland her ''dream country'', the verdant, emerald green North of the imagination.  And as Karen Lamb depicts in her biography, Astley was resolute in her ambition to be a writer and yet always uncertain of her own worth. This biography provides a fascinating insight to the times, to Astley's desire both for marriage and independence, to her sustained love of music and her aversion to conformity and how she built her career and reputation as a writer.
As the literary critic, Geordie Williamson wrote, 'Astley climbs from its pages a flawed human with a gift that has been discounted in recent years. Until the recent republication by UQP of A Descant for Gossips, a few dusty warehoused copies of her wonderful final novel Drylands were all that remained in print. We can only hope that Inventing Her Own Weather will renew our fascination with a writer who was marvellous because she was difficult, groundbreaking because she was conservative, and deserving of celebration because of the author's own uncertainty regarding her worth.'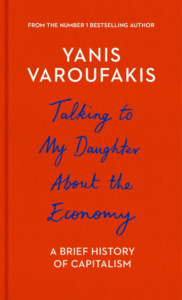 Talking to My Daughter About the Economy by Yanis Varoufakis World-famous economist, Yanis Varoufakis, seeks to answer a question from his daughter, Xenia, 'Why is there so much inequality?'  To answer this question, Varoufakis draws on mythic tales and contemporary culture as well as his own childhood experiences to provide an astute analysis and antidotes.  
This includes references to Faust, Frankenstein, The Matrix and Oedipus to illustrate the drama of economics and power and how it is playing out in our world. It's a highly personal and accessible book that helps to illustrate how we got into this mess and what's needed to rebalance the world. In doing so, Varoufakis equips us with new knowledge and vocabulary so that we can reclaim our power rather than deferring to economists. It's a stunning read and an important one.
"Varoufakis's brief history of capitalism unspools with characteristic fluency and verve … those seeking to better understand the 'black magic' of bankers should look no further."                                               Financial Times
That's it for this month
Jane