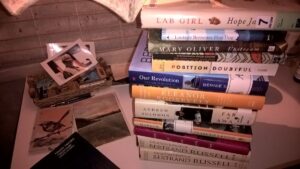 Reading is my great love, matched only by sharing these books, whether it's by passing them on to others or telling friends about the stories I've read. I'm curious about so much in life and reading both satisfies and fuels this curiosity.
Perhaps that's why my taste is so eclectic – it's a response to the messiness of life. I pivot equally to fiction and non-fiction in both wanting to answer the 'why's and 'how's as much as wanting to be entranced by a story well told. I'm drawn to the feeling of being carried away and I also love standing on the shoulders of giants, figuratively speaking, and appreciating new perspectives on the world. And of course being up close and personal with others whose view is from the ground or from the margins.
What I've Been Reading In June
Here are this month's highlights …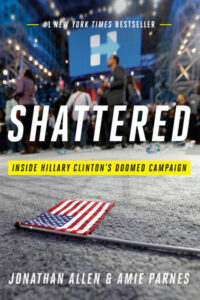 Shattered by Jonathan Allen and Amie Parnes follows Hillary Clinton's election campaign which they suggest was disorganized, disconnected and doomed. The casting is too black and white in this book – and it was ultimately a depressing read for me and I left it on my plane seat for someone else to pick up and feel depressed about. The book doesn't reference or examine the broader context in which Clinton was operating nor even the fact that another campaign was also seemingly shambolic and yet the candidate was ultimately successful. Still, there are some lessons from reading this book: Be clear about the 'line of command' for decision-making; keep close to the ground on issues; sustain the narrative; seek out positive stories and intent; read with a discerning eye.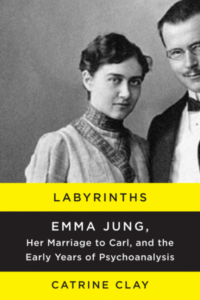 Labyrinths: Emma Jung, Her Marriage to Carl and the Early Years of Psychoanalysis by Catrine Clay
So great to read a book that helps illuminate the powerful role that Emma Jung played on Carl Jung's life and work. What Clay conveys in her telling is a woman who was resilient, possessed great fortitude and managed to hold together a marriage, family and home while her ambitious husband strays and builds his career. Emma Jung bides her time and ultimately creates her own satisfying career as a psychoanalyst. Emma Jung's role has been overlooked for year and Labyrinths is a book that recognizes both her contributions as a practitioner of analytical psychology as well as its development. Clay captures Emma Jung's role well when she says, "The world would not have had the Carl Jung it knew without Emma Jung, steady in the background."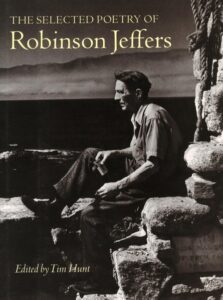 The Selected Poetry of Robinson Jeffers – edited by Tim Hunt
I was curious to read some of Robinson Jeffers poetry as I'd recently learnt about him as an icon of the environmental movement. Jeffers spent most of his life with his wife, Una, in Carmel, California, in a granite house that he built called Tor House and Hawk Tower. In this respect, he was like poet, Wendell Berry, in drawing inspiration from the specifics of place. In Jeffers case, it's California's gorgeous and increasingly endangered coastline and his vantage looking west across the Pacific.
He loved the sea – like others of us – and many of his poems are an embrace of the natural world including "Natural Music," "To the Rock That Will Be a Cornerstone of the House," "Hurt Hawks," "Tor House," "Give Your Heart to the Hawks." While he had the reputation as being a dour soul, there are moments of real brightness in his poetry, such as this depiction of an afternoon: '
'And the noise of the sun, / The yellow dog barking in the blue pasture."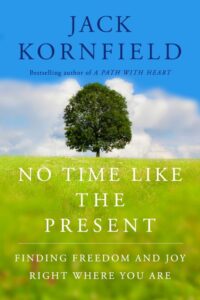 No Time Like the Present: Finding Freedom, Love, and Joy Right Where You Are by Jack Kornfield
I saw this book at my local bookshop, Book Passage by the Bay. I was a big fan of Kornfield's book, After the Ecstasy the Laundry: How the Heart Grows Wise on the Spiritual Path. Skimming through this book it seemed resonant of Pema Chodron's wonderful books including When Things Fall Apart and The Places That Scare You. It's also his first major book in several years and I wanted to hear his voice and stories again. The organizing focus for these stories are around different forms of freedoms and strategies follow stories to guide us to discern when to act and when to relax and trust. It was a great book for a long flight and left me feeling light and centered.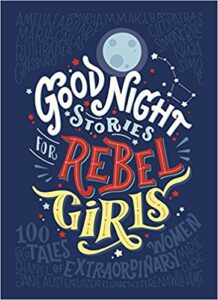 Good Night Stories for Rebel Girls by Francesca Cavallo and Elena Favilli
Such an empowering book in its telling of women rebels and resisters across the globe and from many countries and perspectives. The authors provide snapshot bios of these women of courage accompanied by striking illustrations, each by different female artists. These stories speak to each woman's vision and for me they sparked conversations and literary journeys to learn more about these inspiring role models.
Jane