I've just arrived back on my boat in Sausalito from being in Australia. A couple of days after my return I open my hatch and watch a man with a pirate hat rowing toward shore. Hi, he says with a grin, although in my mind it's more har, har. I'm back in Sausalito, Grateful Dead territory.
And back on campaign turf. The Presidential campaign feels like a microcosm of what's playing out in the wider world. At one end of the spectrum there's fear and greed trumping all and at the other a genuine citizen powered movement for social justice. A hawks and doves kind of race, with the latest act being Sanders' little green bird sparking a peace tweet frenzy. We'd better hope that this momentum for social justice wins out if we're to have any chance of advancing women's rights and righting history in the time ahead.
Sometimes it feels like there's a lot of noise but not a lot of sense making when it comes to advancing women's human rights.
Grass roots women's organizations still receive so little funding in spite of all the noise of commitments to the Sustainable Development Goals and to all kinds of initiatives intended to engage women as leaders and peacemakers. Often, commitments get made to great fanfare without the tracking in place to ensure those donors step up and honor their commitments. Other times it seems that all the boxes get ticked for getting more funding to groups with women as beneficiaries without the power dynamic changing and without women stepping up to new positions of power, influence and engagement.
Women need to be able to influence informal and formal political processes and regulatory mechanisms and to connect this to their front line activism. They need to be able to tap political will and resources to address the issues they're advocating for. At present, so many women are literally fighting to their death for the causes to which they are bound.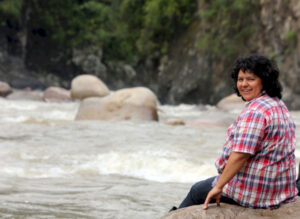 For instance, the recent assassination of Berta Cáceres, a Lenca Indigenous woman, and an internationally recognized leader, who was assassinated in her home.
I heard Berta speak at an agro-peasantry conference in Mexico last year and she was compelling in her message and oratory. Berta was an activist who worked at the frontlines in the struggle against the expropriation of land and water from her community by the construction of the Agua Zarca hydropower dam project in the Gualcarque River basin in Honduras, promoted by the company Desarrollos Energéticos S.A. (DESA) and financed by foreign investors.  The kind of company that would be championed by a Trump Presidency.
There was neither the political will nor regulatory processes to hold DESA and its investors to account for the decimation of land and water; no formal systems in place to protect the wellbeing of communities. In the United States, we've seen the effect of efficiency processes trumping the right of communities to access safe water in communities such as Flint in Michigan where the governor's representative decided to replace access to the community's safe water supply with a  cheaper unsafe option. The devastating health consequences of that decision resulted in an ongoing inquiry and a class action for compensation.
The difference in Latin America is that those leading the protests are getting assassinated. The Global Witness report shows that Latin America has the highest rate of indigenous peoples being murdered for standing up for their rights, and many of those murdered are women.
During her 2015 Goldman Environmental Prize Award ceremony, Berta Cáceres shared these words:
"In our worldview, we are beings who come from the Earth, from the water, and from corn. The Lenca people are ancestral guardians of the rivers, in turn, protected by the spirits of young girls, who teach us that giving our lives in various ways for the protection of the rivers is giving our lives for the well-being of humanity and of this planet… Let us wake up!

We're out of time. We must shake our conscience free of the rapacious capitalism, racism and patriarchy that will only assure our own self-destruction. "Our Mother Earth – militarized, fenced-in, poisoned, a place where basic rights are systematically violated – demands that we take action."
Conflicts over land and mining rights are exploding into dramatic battles.  Violent intimidation, assassinations and burning of houses of rural activists is widespread.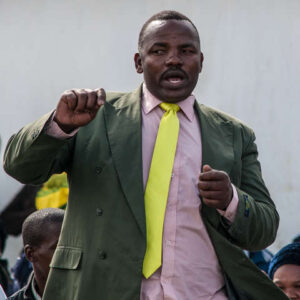 The most recent assassination of an environmental defender of land against a mining company is of Bazooka Rhadebe, Chairperson of the Amadiba Crisis Committee (ACC), The ACC was elected by the affected communities to represent them in the fight against the proposed mining project at Xolobeni, Wild Coast of South Africa. The committee had managed to hold the Australian mining company, MRC, and the force of the state at bay for close to a decade. And then Bazooka Rhadebe was gunned down in his home by assassins posing as police officers while Bazooka protected his son and wife from also being shot.
Women and men are being killed as defenders of land and territory, and more often it's women who are left to defend the land while men are further afield working. If women aren't killed, they are often raped and violated for their stance and determination to protect their home, rivers and earth. The word 'gendercide' does not overstate the case when it comes to rape being used as a weapon of war in many countries, women still being burnt as witches in places like Papua New Guinea, women being killed in honor crimes, the 'normalization' of domestic violence, including in marriage, the kidnapping and forced marriage of girls as young as nine and the sustained mutilation of girls' bodies through harmful traditional practices.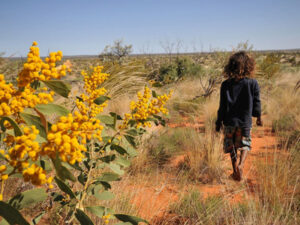 Young girls are also committing suicide in response to violence and despair, such as the 10 year old Aboriginal girl who committed suicide in the Kimberley in Australia last month. Growing criminal networks, militarization and corporatization add to the layers of violence affecting women and girls.
Most especially concerning is the rise and rise of religious fundamentalism and the devastating impact this is having on women and girls in all of its dimensions.
There's been plenty of military money and might to support fighting wars in the world but not much money for combatting the world's longest war of violence against women, whether it's domestic violence, sexual violence, violence perpetrated against women's human rights defenders of body and earth or the violence of fundamentalist beliefs and the impact on women. Why do we accommodate this sustained war against women and yet commit so much fight and might to address other major crises and wars?
If we are serious in addressing this gendercide there has to be a global compact by donors to ending violence against women. Important here is the need to dramatically increase funding to grassroots women's groups to ensure they can continue to provide the services and support on the ground while advocating for policy and legal change.
For instance, at Global Fund for Women we provided a crisis fund grant to Berta's group to support their continued fight for their land and for justice in Honduras and in Australia we've funded the formation of an Aboriginal and Torres Strait Islander women's fund based in Darwin to support strategies and solutions led by Aboriginal and Torres Strait Islander women. We need to be ramping up support on the ground to 1000 times the level at which it currently happens.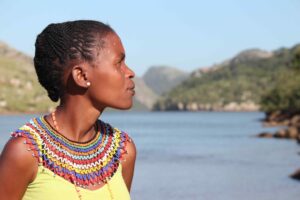 Global Fund for Women remains one of the few global organizations committed to providing core funding to support the work of women led groups focused on realizing women's human rights. It's critical to maintain this support as the opportunities for women's groups to access funding is diminishing and the spaces for women's organizing are shrinking. This is happening in many forms and for a number of reasons. In some countries, women organizing together are seen as a dangerous trend and the buildings they occupy are being burnt and razed to the ground.
In Egypt, the government is cracking down on women's groups receiving funding from donors outside of Egypt and issuing officials summons to key staff of these organizations to attend interrogation sessions undertaken by government officials and freezing organizations' bank accounts. Other cultures restrict women coming together for cultural reasons and so their isolation and disconnection from other women, community and organized action is acute.
Girls too are losing their gathering spaces as their parents choose to marry them off early in the name of security rather than allowing them to stay in school.
The number of donors pulling out of countries due to concerns over corruption, conflict and crises as well as changing strategic interests and approaches all contribute to women losing the spaces they've created for their organizing. The pressure against civil society and women's human rights groups has been increased exponentially in countries in the Middle East in particular, with some donors deciding it is too hard to keep supporting groups in this region.
Funding is also being reduced for organizations working to support refugees in Turkey, Lebanon and Jordan. This situation is now exacerbated by the fact that many European governments that were supporting organizations working in the refugee camps in the Middle East have now diverted this funding back to Europe to address the refugee situation there.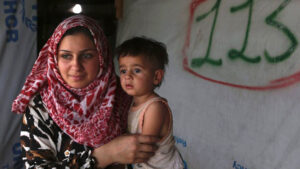 Public attention has also swung from the Middle East to Europe where there appears greater interest in providing funding support for the refugee situation in Europe than to also maintain support for organizations and groups working in the Middle East.
And yet if we don't support groups to be able to help families and communities inside the camps in countries in the Middle East then these women, their families and their children miss out on education, personal and economic security and an opportunity to realize their rights and potential. They may also become targets of fundamentalists and terrorist recruiters.
What is the solution, so many people ask? There is no one solution, there are many interventions and actions that will collectively contribute to real change. The work the women's groups are doing in the camps is essential in supporting women to address violence, trauma, attend to their own, and their family's health and education needs, for them to have a voice and self-esteem, to claim their own power, to earn an income and to influence policies and laws. Having spent time in the camps, I'm also convinced of the power of yoga, mindfulness and meditation and conflict resolution skills for long-term peace.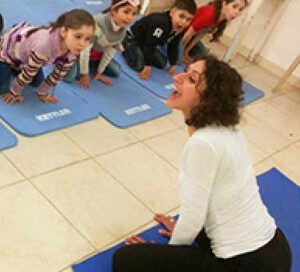 I've written previously about Nikita Shahbazi a yoga teacher supported by I Move Foundation, one of the women's organizations working in the refugee camps that are funded by Global Fund for Women.
Nikita is a teacher with the grit and grace to help children survive in these camps by giving them an immersion in yoga that helps them reclaim energy, life force, hope, curiosity and the power to dream thanks to Nikita's skilled and graceful teaching.
The arts also play such a key role in healing and peacebuilding – including children drawing, writing and dancing their fears and hopes while in the camps. Conversely, art can be a great community educator and peace builder. While I was in Australia, I was captivated by the theme of the Perth international Arts Festival which was empathy.
In responding to the refugee situation, we can't just say their problems are not our problems, that they are the other, they are not us, that we'll build walls and fences to keep refugees out. This is a global problem and it requires global, regional, national and local  leadership. Each country must take a quota of refugees rather than expecting those countries closest to the borders of Syria to assume the load. Moral leadership requires this commitment. Beyond this commitment by political leaders is the invitation to every person to walk in another's shoes, it's the invitation to an empathetic life and to the profound recognition that we are not separate, we are connected.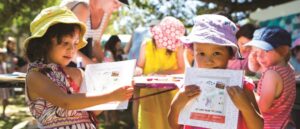 In this same spirit of empathy and connectedness, there needs to be a recognition of the radical shifts needed to achieve gender justice so that we don't lose another generation of women and girls, of men and boys – who are also profoundly affected by gender inequality and ideas of hyper-masculinity. Investing in women's movements is critical. And so is the need to recognize that just supporting other social justice movements, whether they be environmental movements or racial justice movements won't necessarily lead to changed conditions for women unless there is an intentional commitment to gender equality built into the equation.
Getting money to women's groups and trusting their strategies and solutions for change, as well as ensuring they have a seat at tables of influence, is key to real change for women. For it is their rise that will rebalance the world and set us on a course of peace and justice.
While immersed in the big issues impacting women's human rights I took time to fly back to Australia where I needed to spend time with my family and with close friends. When I was there I was dealing with a lot of change and so swimming in the sea was like an act of renewal; diving into the water felt like I was reclaiming a fearlessness I felt I'd lost. I danced, I spun, I somersaulted, I leapt.
I read an interview with surfer Leah Dawson and felt I'd found kin in the way she described her relationship with water:
"If I were to categorize myself, I'd say I'm a water woman in love with the sea, passionately exploring all crafts and waves of most sizes.

Most of all, I'd love to be considered a dancer of the sea, that's what I am working towards on every wave I ride.

I want to feel that feminine elegance exude from me, I want to feel myself in unison with the wave, completely a part of the sea. If people do see me surf, I want them to see that I'm in love with the ocean."
Walking the beach reconnected me to joy and laughter. The daily ritual of watching dogs bounding into the sea was sublime and so too the experience of seeing dolphins in the bay.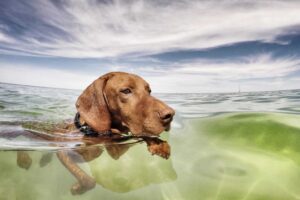 One day I watched an old Labrador walk slowly along the sand next to his owner. He suddenly stopped, plodded into the sea and sat down in the water. I laughed out loud. Nearby was another daily ritual in progress. A very large woman waded into the sea up to her neck, with just her face showing and her very big floppy hat waving in the breeze. Like the nearby Labrador, she was glad to soak her skin. Near her was a woman in a green bathing cap and swimmers relaying a mile from one jetty to the other, arms slicing the sea in sync. Like rhythmic points of light across the water.
Later, getting some fish to eat and sitting in the beach square, I watched a woman carrying a baby, with her male partner following her and a little girl trailing behind. The little girl turned and stopped when she saw me and then she curled her fingers in a slow wave several times. Then she smiled again, all dimples and ran on to join her family. Those littlest of moments can bring a great whoosh of joy.
It brought to mind that lovely song by Australian singer Sara Storer called "Long Live the Girls". Storer, who has four boys, said she wrote this song for her four nieces. It seems to me it's a universal song for all the girls in their fearlessness, potential and in affirmation of their rights.
Toward the end of my time in Australia I took a dreamy drive from Mt Gambier to Port Fairy – into faerie people land: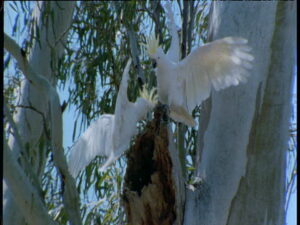 White cockatoos break across the sky
Gum studded roads
Scent of eucalyptus
Maggies cawing
Kookas cackling
My Australianness rooted in me
Deep like redgum roots
Shacks and ruins strewn across plains where the light bleaches out life
Stripped back stark
Glowing light
Meditative, memorable
Trees become creatures
Silhouettes sing to me
My country
Fella jump up
Sista sit on the ground
A gathering circle
To understand to try to
Jane Sloane
San Francisco