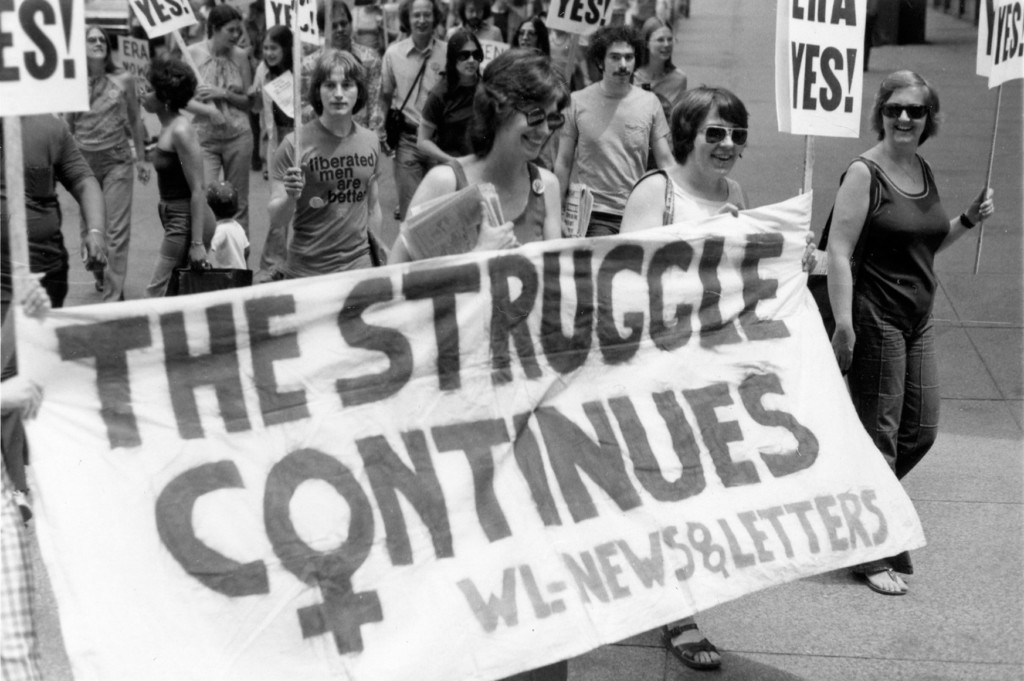 On the eve of my birthday I want to celebrate the Janes in my life.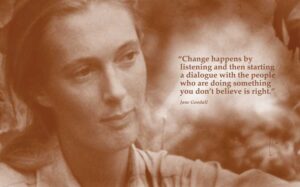 Clipped to a pin board in my bolt hole boat kitchen is the image I wake to each morning – of Jane Goodall with a baby chimpanzee – perhaps it's Fifi. This image is above a wooden figure with moveable body parts, which I've fashioned with arms akimbo and dancing feet to remind me to embrace opportunity and possibility with an open mind and heart. I continue to be inspired by Jane Goodall's work in sparking and sustaining a movement for young environment activists through her Roots and Shoots network.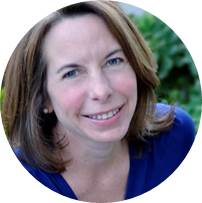 When I moved to San Francisco I mentioned to a donor at an event that I was a big fan of Jane Leu and the woman laughed and said she was happy to introduce us. Jane Leu created Upwardly Global after being outraged that skilled migrants such as architects, accountants, engineers migrate to the US and end up working in chicken factories or behind a bar. Jane forged a partnership with Fortune 500 companies to get people jobs in the profession in which they were trained. The donor said Jane was a good friend and she'd be happy to introduce us. So that was the beginning of my conversations with Jane, which most recently led to a brainstorm design session with a phenomenal group on a global system for migrant integration.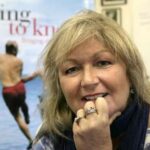 Dr. Simon Longstaff, international ethicist, introduced me to Jane Tewson, the co-founder of Comic Relief and more recently the creator of Igniting Change, and whom I also wrote about in my book. Jane became an important mentor for me in her fierce advocacy to create a space for people most affected by situations to speak for themselves rather to have others speak on their behalf.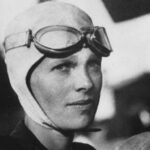 Jane Addams advocated fearlessly for women's human rights, labor and civil rights, free speech and world peace. She was the first American woman to receive the Nobel Peace Prize. At the age of 29 she co-founded Hull House, the nation's first settlement house which offered educational and social opportunities for immigrants, and she also co-founded the first national women's labor union and two major civil rights groups.
Jane Addams also lobbied for an eight-hour workday and an end to child labor. She was a committed pacifist who campaigned to end WW1, and she was part of the group of women who created the Women's International League for Peace and Freedom, that phenomenal organization that has done so much to advance women's role in peacemaking. The biographies on her life American Heroine and Spirit in Action give life to the depth of Jane Addam's courage, commitment and legacy.
Jane Austen was audacious in her approach to writing books such as Emma where she experimented with form and character. Jane Austen's creative genius as a writer is ours to discover for she only wrote for those who have "a great deal of ingenuity themselves", as she confided to her sister, Cassandra.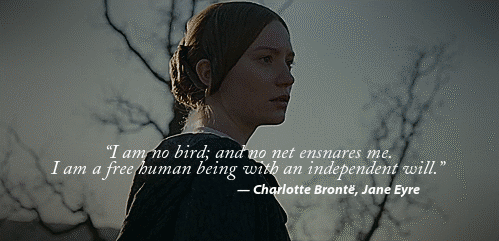 Jane Eyre is a character who upends the social order in terms of how women should act and behave. As a girl rebel she says "I am no bird; and no net ensnares me: I am free human being with an independent will." In this call to action she shares "the strangest sense of freedom" that comes from making a stand – "it seemed as if an invisible bond had burst." While the plot is akin to a fairytale, the substance in this book is the world of work and wages where Jane-as-Cinderella breaks free of traditional ties and identity and, in the process, transforms herself.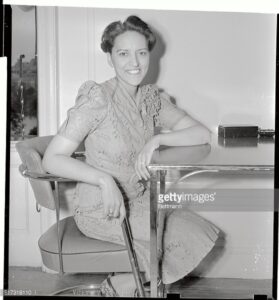 Jane Bolin was the first African-American woman to graduate from Yale Law School, the first to join the New York City Bar Association and the first black woman to serve as a judge in the United States when she was sworn into the bench of the New York City Domestic Relations Court in 1939.
Her mother died when she was eight and, inspired by her lawyer father and profoundly affected by the images of black southerners being hanged, Jane fought prejudice throughout school and college to pursue her dream of becoming a lawyer. Jane Bolin also went on to become a life-long activist for children's rights including working to racially integrate child services.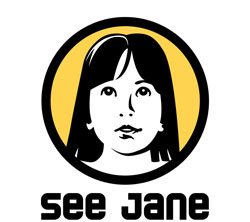 See Jane was created by Geena Davis as a programming arm to her Geena Davis Institute on Gender and Media designed to challenge and transform stereotypes of women and girls in the media.
See Jane engages film and television creators to dramatically increase the percentage of female characters and reduce gender stereotyping

Curious Jane is a Brooklyn based organization focused on 'building a community of inquisitive, confident girls who like to make things! We run camps and classes – focused on science and design and engineering – and we publish a magazine full of projects to try at home.' Curious Jane was founded in 2008 by Samantha Razook Murphy to give her daughters, and all young girls, a place to be creative and to tinker and experiment in a fun, high energy environment in order to ignite girls' creativity, leadership and innovation.
Jane Jacobs was an urban planning activist who championed new, community-based approaches to planning for over 40 years. Her book, The Death and Life of Great American Cities, published in 1961, became one of the most influential texts about how cities function, rise and fall, inspiring generations of urban planners and activists. Jane Jacobs' translation of theory into place-based activism to protect and cherish local neighborhoods fueled community led activism to stop downtown expressways and other initiatives that would erode the unique identity of cities and citizen participation in the life of cities. Jacobs' activism was informed by her deep belief that "Cities have the capability of providing something for everybody, only because, and only when, they are created by everybody."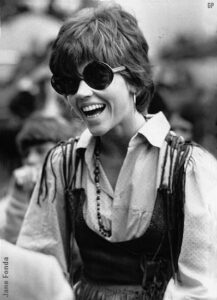 Actress Jane Fonda is renowned for her activism and advocacy on environmental issues, human rights, and the empowerment of women and girls. In 2000 she traveled to Nigeria and produced a film, in collaboration with the International Women's Health Coalition, entitled "Generation 2000: Changing Girls' Realities." Jane Fonda is a member of the Women & Foreign Policy Advisory Committee of the Council on Foreign Relations; the board of Women's Media Center, which she co-founded in 2004; and she sits on the board of V-Day: Until The Violence Stops, a global effort to stop violence against women begun in 1998 by Eve Ensler.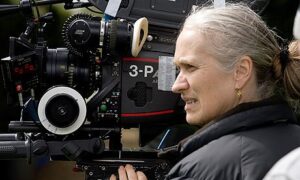 Jane Campion is a New Zealand screenwriter, producer, and director who was acclaimed as director of the film, The Piano. She was the first woman to win a Palme d'Or and only the second ever to be nominated for the best director Oscar.
Campion has said "Women are going to tell different stories – there would be many more stories in the world if women were making more films."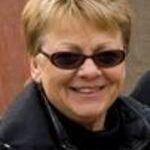 Jane Scott was one of the artists in a collective I belonged to who created a public campaign to highlight the situation of asylum seekers and to advocate for justice and policy change. Jane also used her own money to pay a pilot to take to the skies on a weekend when many people were out and about. Drawn to the noise and swirl, many tipped their heads to the skies as the cloud banner message appeared: Show Mercy.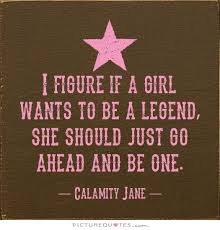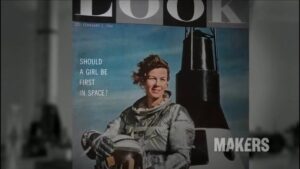 Jane Briggs Hart, almost an astronaut, took part in NASA's pilot to test women for fitness to enter NASA's astronaut training program. She was a founding member of the national organization for Women and, as a lifelong Catholic, she once told The Chicago Daily News, "The Catholic Church is racist and its position on birth control is ridiculous. In 1969 she was arrested with seven others for trying to hold an ecumenical Mass for peace inside the Pentagon. Her husband, Senator Philip A. Hart, also a liberal, staunchly defended his wife even when the couple's views diverged.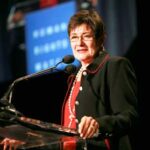 Jane Olson is the former Board Chair of Human Rights Watch, which is such an important organization in its political and citizen advocacy and programs. She chairs the board of Landmine Survivors Network and she was the recipient of the inaugural 2005 Eleanor Roosevelt Award from Feminist Majority.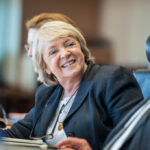 Jane Morrice was a prominent member of the Northern Ireland Women's Coalition (founded by Monica McWilliams and Pearl Sagar) and a politician for a number of years. She was involved in the implementation of the Good Friday Agreement and was appointed Head of the European Commission Office in Northern Ireland and took a special interest in the establishment of the Special EU Programme for Peace and Reconciliation in Northern Ireland. I've just returned from time at the Transitional Justice Summer School in Belfast and my next blog will be focused on the incredible learning I gained there.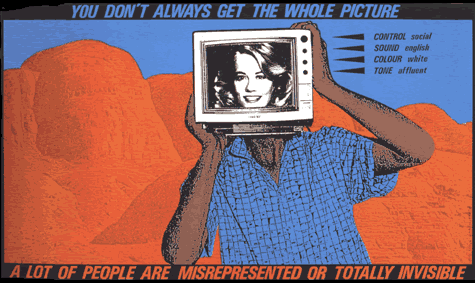 Jayne Amble is a graphic designer and poster art activist who for years worked with the Community Arts Network, and she was the artist with whom I worked for International Youth Year to capture the spirit of issues young people were advocating.
It was the work of Jayne and others who took graffiti sprayed walls featuring slogans such as 'Asians Out of Here' and transformed them to posters reflecting the same words crossed out to form 'We Welcome Asians Out Here' as a visual and political reclaiming of our humanity.

A few days ago I sat down with a student, Anna, who asked me, 'what would you say to me as a 20 year old woman wanting some advice for my own international work in the time ahead?
My response?

Be brave, take risks, and don't look back.
Identify the organizations and issues with which you want to associate, and create a career canvas like a Pinterest board and map and stake out the opportunities to engage in these arenas rather than feeling limited or forced to focus on one or two.
Find your tribe as people you want for the journey and pay attention to your spirit and emotional life as much as to your professional life.
Walk away from bullying in any form and stay close to passion and beauty and art in all its dimensions.
Be kind.
Be true to your values
Hold fierce to your activist heart
Step into your power and be generous in your support of others.
Seek out mentors and be a mentor to others.
Take inspiration from artists, as I do from the legacy of dancer Sybil Shearer
Dance, Sing, Write, Act.
I could have added 'embrace your mermaid self' from my recent experience at a Mermaid Festival in Mill Valley where there were mermaids and mermen, mergirls and merboys who came together as custodians of the waters. The festival was in support of an organization called All One Oceans founded by the inspiring Hallie Austen-Iglehart in order to lead a movement committed to eliminating plastic waste in our oceans and waters that currently kills so many sea creatures.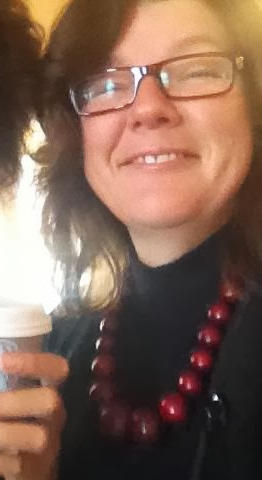 I thought about how my friend Jane Marr, another mermaid, would have loved it! The festival featured stands, forums, storytelling and a mermaid/merman swim to affirm our mythic identities as protectors of the waters and all sea creatures. One of the speakers talked about putting mermaid and mermen tails on the legs of children with physical disabilities and their feeling of personal power as a result of this transformation. Another person spoke of the Mermaid School in Hawaii she established to build girls' self-confidence and leadership.
When girls know the power of their voice and actions, real change is possible. Check out what Sofia Ashraf, an Indian rapper, did when she took on Unilever after discovery of mercury poisoning in one of their thermometer factories in Kodaikanal, India, as shared by one of my friends, Ishita. The rap went viral and, as a result, Unilever stepped in and worked with the Tamil Nadu government to clean the soil, clean up the problem and commit to it not happening again.
Art and activism helps change the world, and also the way we see ourselves and our place in the world. I recently went to a ceremonial gathering where our host gave us wings to wear as we danced around. I had on dragonfly wings and I remembered as a girl asking a question in a competition as to whether dragonflies were harmful or magical (guess!) Out of curiosity, when I returned home, I looked up the mythological meaning of dragonflies: The word dragonfly has its source in the myth that dragonflies were once Dragons.
The dragonfly is a symbol of transition. The dragonfly, in almost every part of the world, symbolizes change and change in the perspective of self-realization; and the kind of change that has its source in mental and emotional maturity and the understanding of the deeper meaning of life. The dragonfly's scurrying flight across water represents an act of going beyond what's on the surface and looking into the deeper implications and aspects of life. So, in a time of transition, the dragonfly is a kinetic symbol for me.
My mermaid self is so happy to be back on my boat. Swimmy creatures all around, the sweet sound of the sea and an otter with bright eyes bobs up for a brief time. A sky crayoned crimson and the deepening blue waters. How lucky I am to have this home, this life, in all its turns and transitions.
I hope that this peace I feel can reverberate to a lasting peace in the world.
Star light, star bright,
First star I see tonight,
I wish I may, I wish I might,
Have this wish I wish tonight.
Happy birthday to all the Janes in the world, and to those who share our spirit.
and dedicated to Juniper, divine and magical daughter of my friends, Ariel and Sam.
Jane Sloane
San Francisco